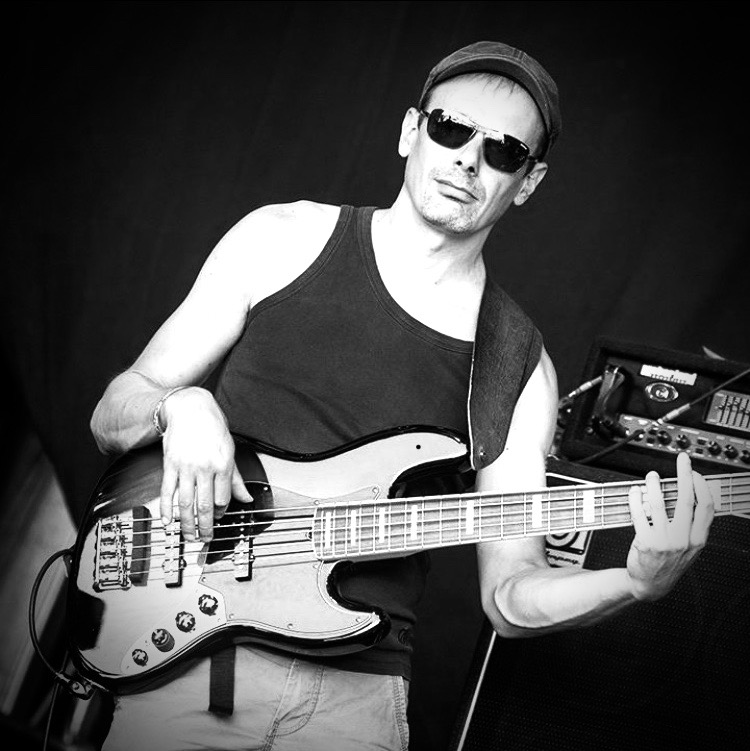 Co-founder and bass player of ASHAM-band from Belgium since 2007, after many years of playing in different bands (such as Deep Culcha & Omar Perry, Mighty Pirates, …)
Worked with: The Heptones, Leroy Sibbles, Bitty McLean, Prince Alla, Sylford Walker, Rod Taylor, Al Campbell, Ras Midas, Rohan Lee, Michael Prophet, Triston Palma, Marcia Griffiths (European tour 2016) and many others.
Studio recordings for different reggae projects/artists (bass/guitar).
Alain lives in Belgium and has his own video channel on YouTube with video clips of bass tracks he re-plays of several reggae songs. Peter accidentally found this out with amazement and asked Alain whether he would like to cooperate to this project. Alain did not hesitate on minute. Via internet the tracks are being sent back and forth and put into the sessions. The groovy and original played bass tracks by Alain are an acquisition for these songs. Thx bro, we have to catch up one day!
Check out his Facebook page and YouTube channel for more info